Event Schedule
| | |
| --- | --- |
| Monday | 3:30 to 5:30 PM Soft open of our Bar | B.E.D. Consent Workshop (All camps welcome) |
| Tuesday | 3:30 to 5:30 PM Murder Theme: Trailer Park Tragedy & Bar |
| Wednesday | 3:30 to 5:30 PM Murder Theme: Terror in a Toga & Bar |
| Thursday | 3:30 to 5:30 PM Drag Races & Bar |
| Friday | 3:30 to 5:30 PM Murder Theme: Murder on the Playa & Bar |
| Saturday | No Events, y'all! |
| Sunday | 3:30 to 5:30 PM Neighborhood Potluck |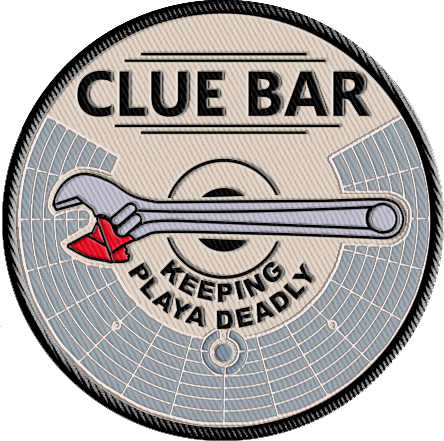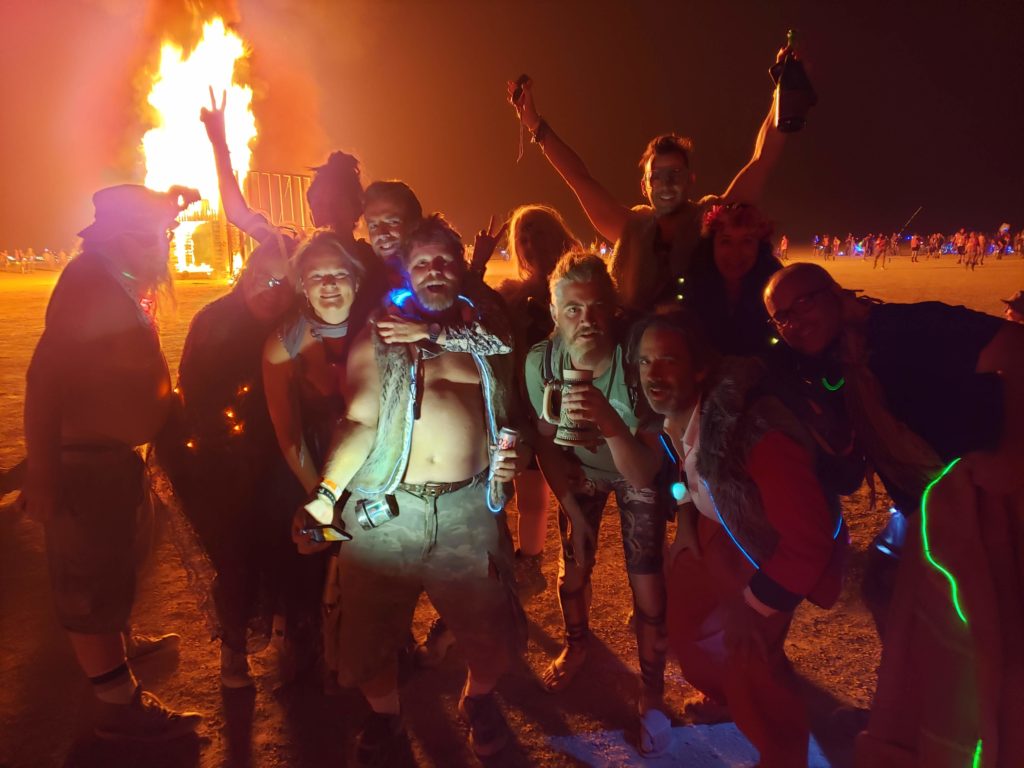 Clue Bar – The idea
Clue Bar (Murder Mysteries) was founded in 2016 by Catalyst and with the tremendous help of other burners.  We're based out of Bend, Oregon, represent many different countries of origin, and are dedicated to creating a home on the playa that is diverse, inclusive, and inviting, and we are committed to keeping Burning Man potentially lethal.
InteractiVES
Our interactive gift is a Murder Mystery.  This is an immersive experience.  As our guest, you are invited to join our theatrical company for any (or all!) of our three themed murder mysteries during the week.
What are murder mysteries?
Our theatrical company is created daily by the guests of our camp.  We will dress you and provide all needed for murder most foul and together we create the stage in which one in our company meets a certain demise.  We solve it utilizing clues, opportunities, fun skits of our characters, and most importantly–the motive. We are all sleuths in the story of our own creation, with roles for those who wish to be prime suspects to those who wish to be supporting characters in our story.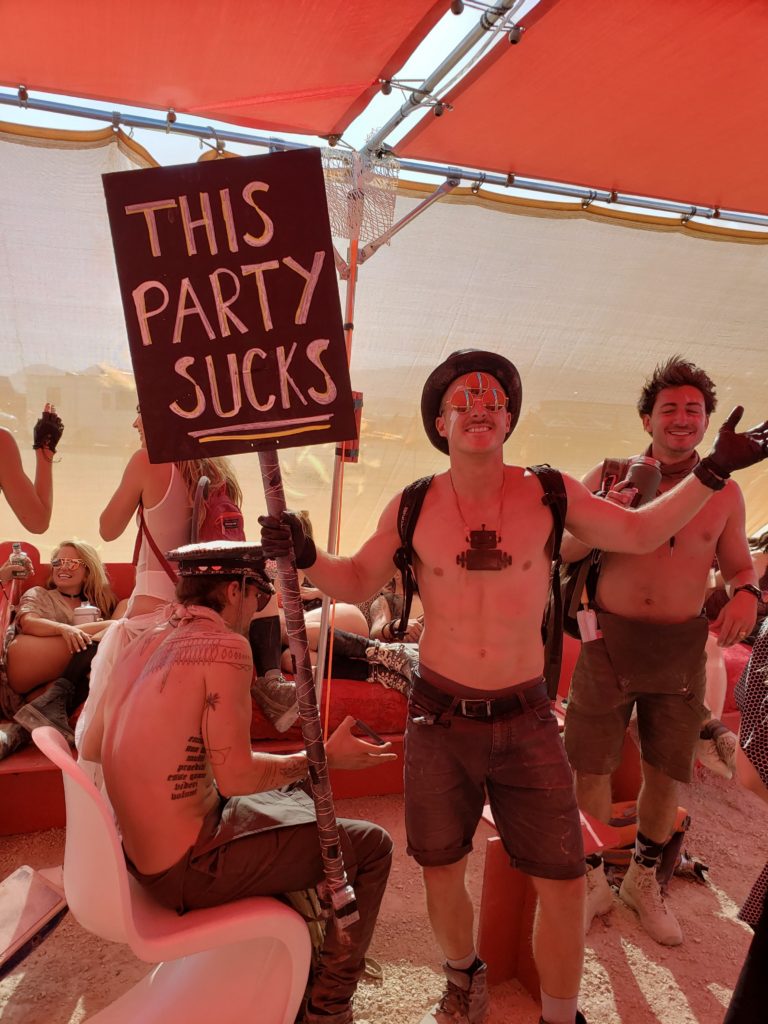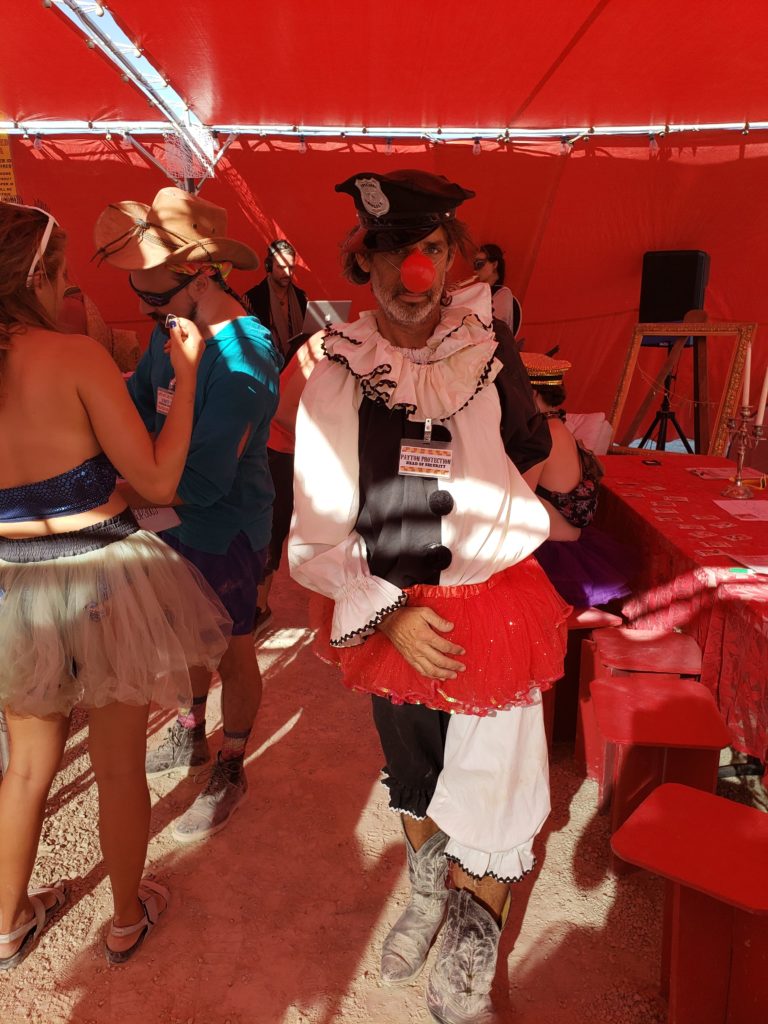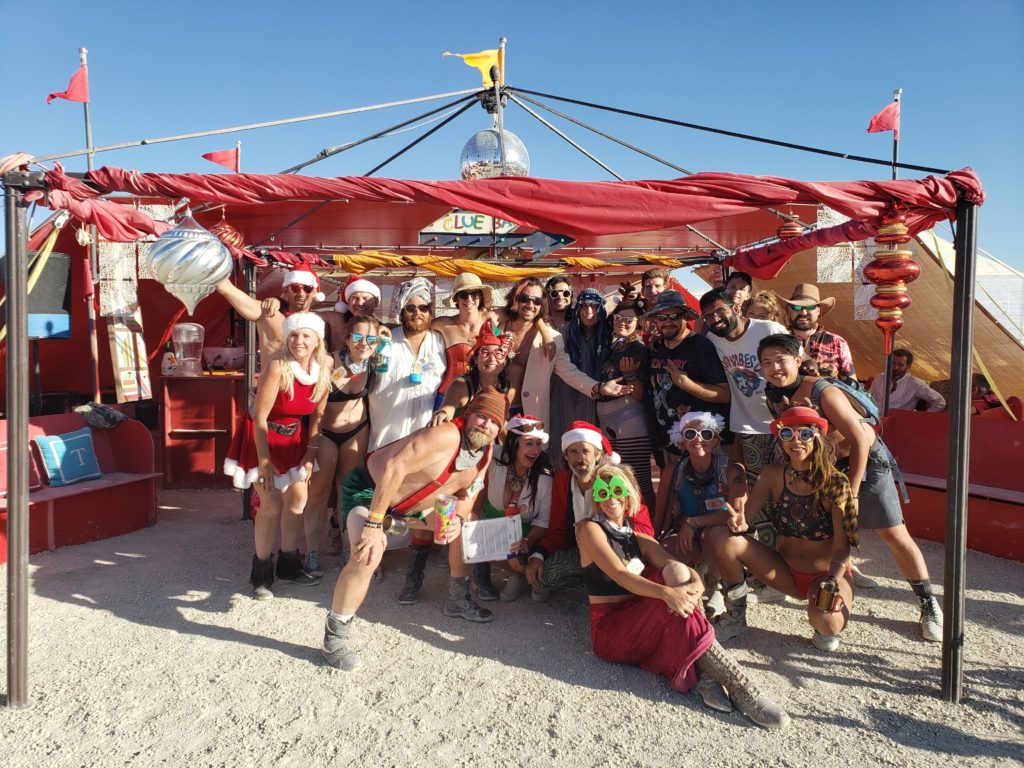 On Thursday we host our Drag Races and Disco Party and we invite you to come in your best drag ensembles or invite you to allow us to adorn you.